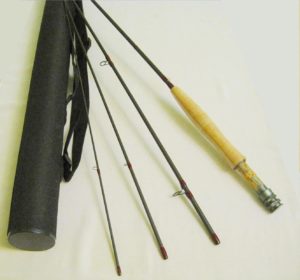 Massimo Magliocco as an expert designer of fly rods for the past 15 years, has designed a new series of rods, the Ghibli series,  very valid according to the needs of fishermen. This new series of fly rods are produced with high quality carbon and a fine cosmetic making them much appreciated by fishermen, all at an extremely interesting cost.
In addition, the Ghibli series has a price ranging from € 180 to € 210, a price that puts this series of rods in a market range highly appreciated by fishermen.
The Ghibli series will go on sale at the beginning of 2018.
To know where to buy it contact max@massimomagliocco.it